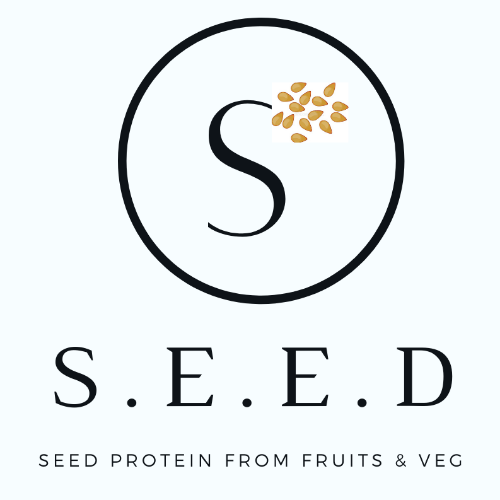 S.E.E.D
Our vision
Tomato is one of the most cultivated and consumed vegetables in the worlds. As a seasonal fruit, a relatively small amount of fresh tomato is consumed while the major proportion of tomatoes is processed into juice, paste, ketchup, etc. During tomato processing, tomato pomace (TP) is generated as by-product with 44% and 66% being the respective proportion of tomato seeds and peels on dry basis. It was estimated that 5.4-9 million tons of TP was generated annually in the world, especially in Italy, Spain, Turkey. Currently, TP is mainly used as animal feed or discharged as landfill. However, this TP stream contains various highly valuable ingredients with impressive nutritional and functional properties that can be valorized for further profit such as dietary fiber, protein, healthy fat, antioxidants. Our vision is to contribute to global health by providing sustainable ingredients with enhanced functionalities from sources potentially considered waste by the food processing industry.
Our solution
Our goal is to design a sustainable yet economically feasible ''Biorefinery'' concept to recover & produce the finest quality of food ingredients from Tomato pomace (including seeds and skin). The possible products from Biorefinery include both individually extracted protein, oil, fiber and a complete tomato pomace powder. All products are manufactured using minimum processes to obtain a more sustainable production line and clean-label ingredients while preserving the maximum nutritional and functional potential of the pomace. The idea aims on tapping the potential of extracting quality ingredients from unknown fruits/Vegetable components thus enabling valorization of food processing by-product streams at the same time.
Our market
S.E.E.D with its range of highly functional, nutritious and sustainable solutions provides food manufacturers a simple way to meet this future demand of plant protein while creating better food products. Our range of products can be used in various gluten-free products, meat and meat analogues, beverages, cheese, high-protein snacks, sauces , egg-free dressings and pasta. This enables food manufacturers to use a single plant-protein source across different product categories for different purposes. Eventually manufacturers can reduce their raw material expenditure and they do not require a long list of ingredients or invest too much in product development.
About the team
Our team comprises of Chaitya Jain from India and Chau Nguyen from Vietnam, who are Master students at Wageningen University. As passionate food technologists, we are inspired by novel and sustainable protein ingredients from unexplored sources and want to make such protein sources more commercially-available.