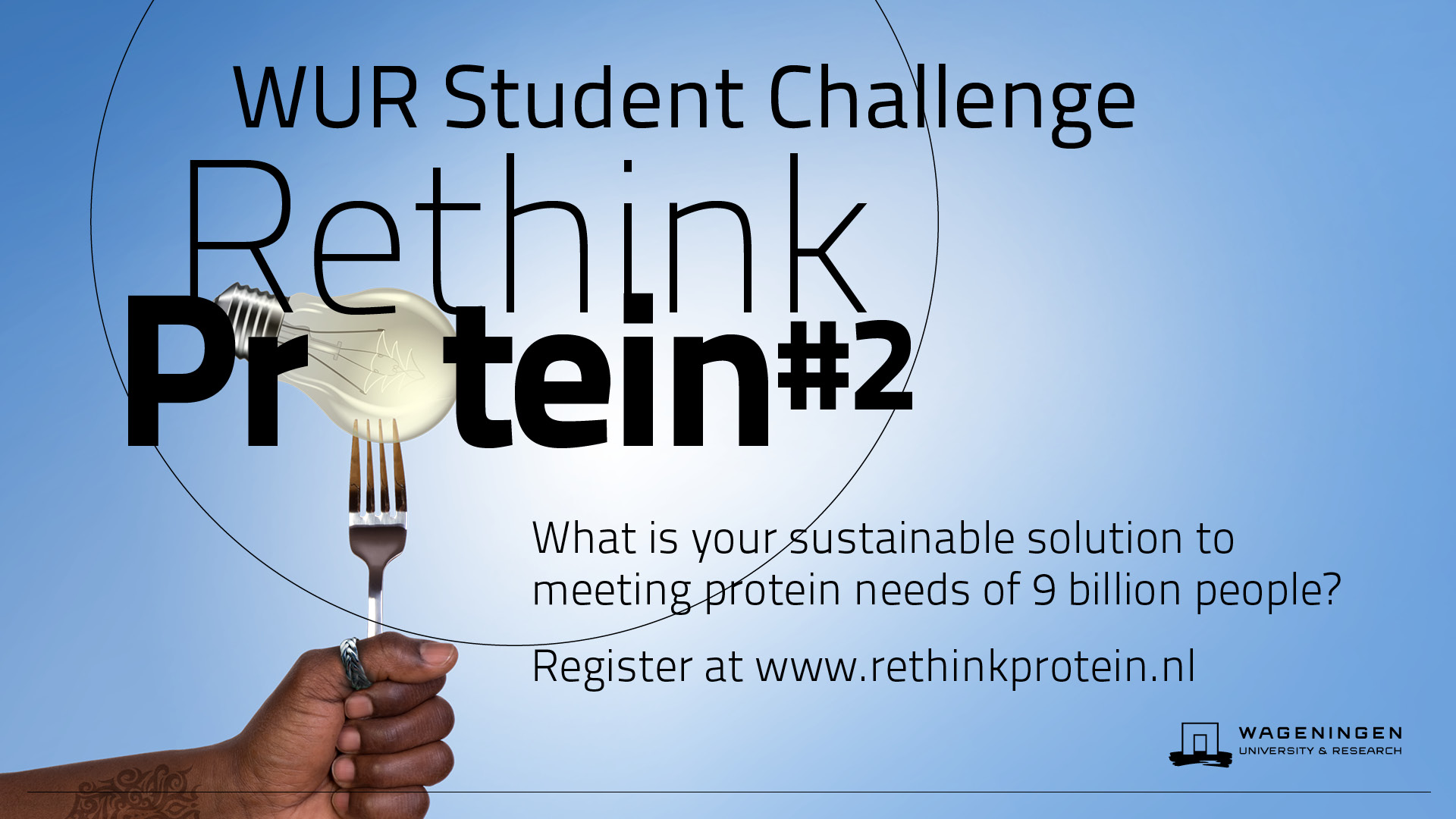 Take up the Challenge,
make a difference!
At Wageningen University & Research top scientists and students from all over the world join forces to work on projects that make a difference to 'the quality of life'. We live and breathe sustainability and therefore realise that, to ensure a better future, a protein transition will be no less important than the current energy transition. This is why we do cutting-edge research: redesigning food systems, developing new protein sources from plants and microbes, and improving the quality of meat and dairy alternatives. Now we invite you to make change happen with us. Join the ReThink Protein Challenge'2 and make a difference!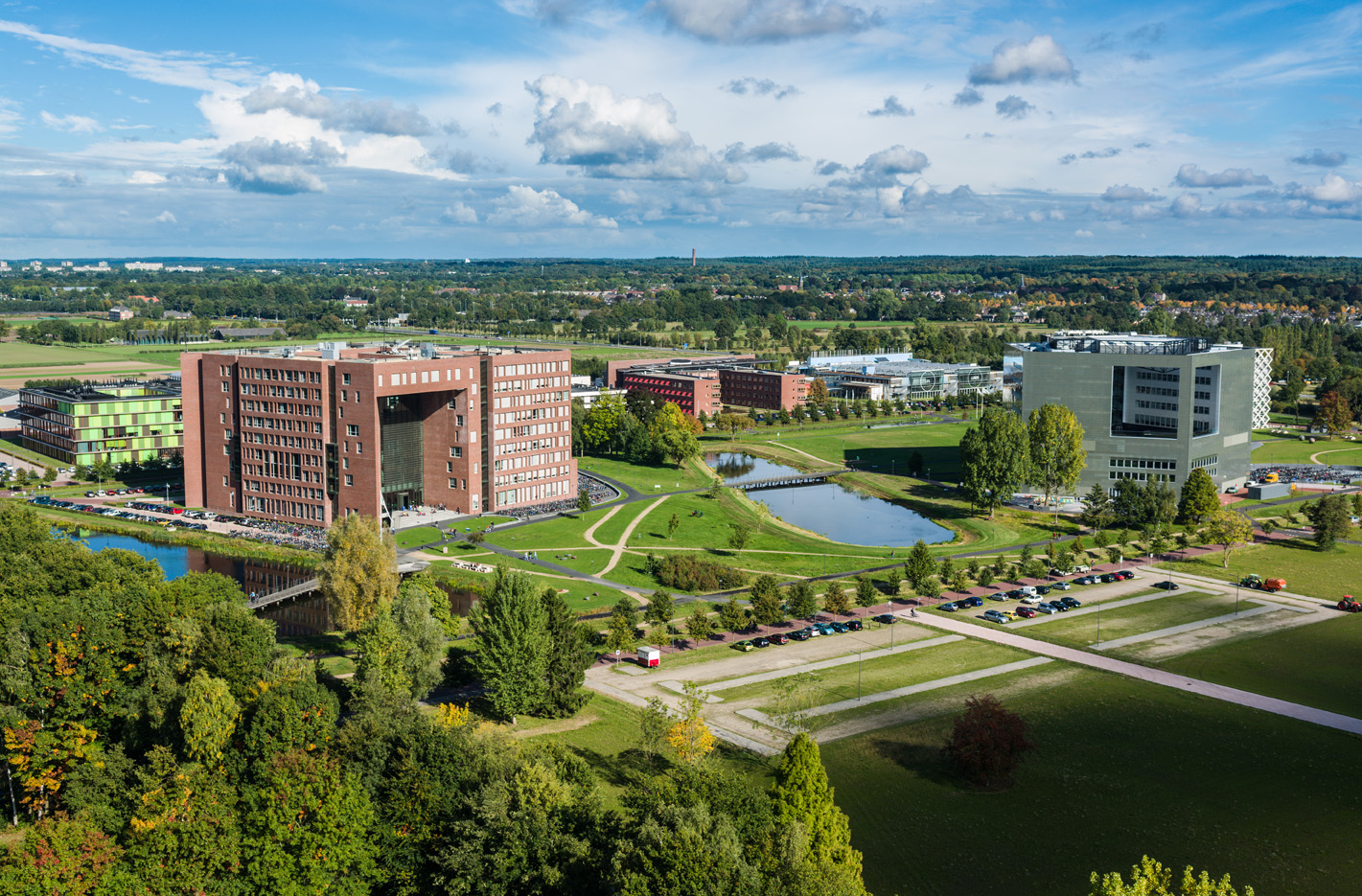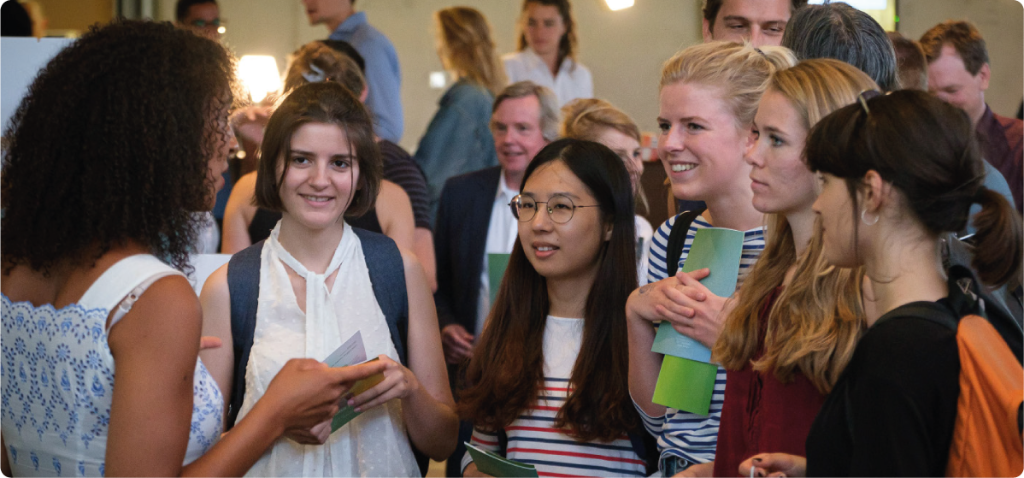 The Challenge
In the second edition of the ReThink Protein Challenge, we challenge you to come up with a business idea or prototype that helps provide 9 billion people with enough protein in a way that is healthy, affordable and good for our planet.
From January until June 2021 you will develop, with support of top experts, a business idea or prototype that offers an innovative and sustainable approach to meeting protein needs and targets a specific market.


And the winners are...
The second edition resulted in creation of thirty cutting-edge ideas, six of which made it to the podium. The winners of the Challenge are team Cultivated, with their game-changing milk-fat substitute and team Algo who is developing a process in which microalgae are cultivated using 'extreme' effluents from the F&B industries.
Would you like to discover the ideas of the ten finalists of the Challenge and learn more about the second edition? Check out ReThink Protein Challenge#2 magazine.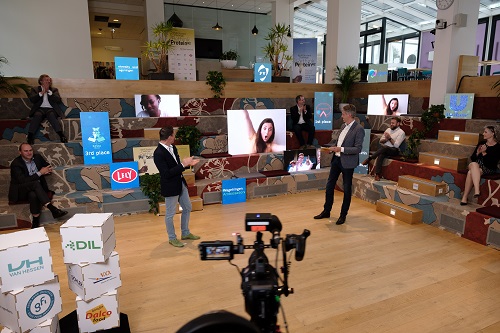 Partners & participants about the Challenge
Liz Kamei
Fuji Europe Africa B.V.
"I was really amazed by the energy and enthusiasm of the students."
"I liked the spread of different ideas that the participants came up with."
Prof. dr. ir. Tiny van Boekel
WUR
"You see the enthusiasm of the students. It is a new way of doing education!"
"The coaches from various companies have helped me a lot."
"The ReThink Protein Challenge not only inspired us to start SWAP in the first place, but, more important, motivated and encouraged us to develop it further."
Partners of the ReThink Protein Student Challenges
Organizers
ReThink Protein Challenge is organized by Wageningen University & Research with support of a broad network of partners.