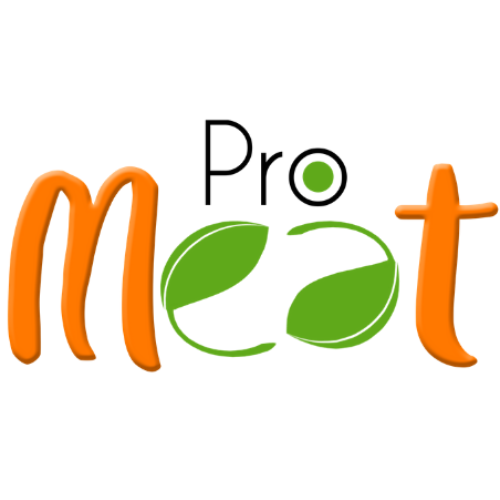 ProMeat
Team information
Debabrata Das
Bachelor , INDIAN
Pranjuli Garg
Bachelor , INDIAN
Dilara Kanca
Master
Theodoros Sofianos
Master , Greek
Social Media Pitch
This project is being coached by
Our vision
Our vision at ProMeat is to enable the protein transition, by empowering developing countries to remain or transition into plant-based diets along with making the global food system sustainable, by providing nutritious, healthy, sustainable and locally relevant plant-based meat alternatives. In the long term, we aim to increase the food security of the developing world and India.
Our solution
ProMeat is a clean label company that offers healthy, tasty, and nutritious plant-based chicken alternatives. Our uniqueness comes in the combination of a novel technology and the utilization of currently underutilized indigenous crops. We combine the cutting-edge electrospinning technology, along with the use of indigenous and under-utilized crops like the elephant foot yam in delivering the best meat analogues, without any compromise. Our solution is truly sustainable, as it ensures a high protein content with less resource usage and less GHGs emissions than both regular meat and extrusion or 3D printed plant-based meat analogues. Simultaneously we improve the livelihoods of local farmers and women.
Our market
Our target consumers are people of age 20-35 years, who are looking for healthy and tasty food options easily available to them, at a value-for-money price. A second segment is older adults with families and potentially young children, that want to take good care of their family and their own diets, satisfying their high protein demand while eating healthily consciously. Globally vegetarian and vegan diets are increasing in all industrialized countries like the USA (5%), UK (9%), Germany (9%) and better alternatives are needed to counter the demand for meat which is expected to rise by more than 50% as the global population reaches 9.8B by 2050.
About the team
Our team consists of Pranjuli and Debabrata, who are two award-winning NIFTEM food technologists from India, Dilara, an engineer with a Yale MBA who is a business expert and Theodoros, a 2nd-time food entrepreneur and food scientist, graduate of Wageningen University. The multicultural and multinational team is skilled in product development, food science, lean manufacturing and fundraising and consists of individuals who are passionate about sustainable food systems.