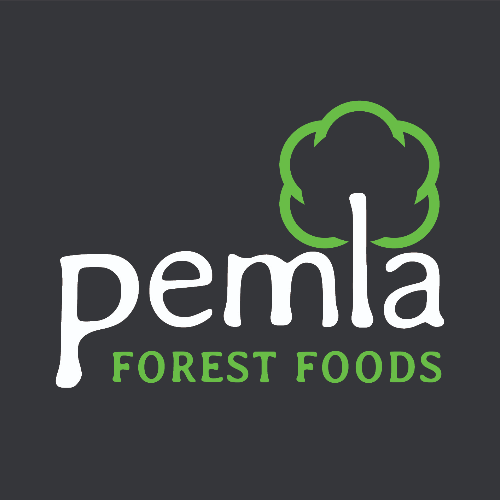 Pemla
Our vision
Pemla creates delicious and nutritious plant-based foods that promote health for people and planet. Our focus on agroforestry is to connect our diets to agroecosystems that sequester carbon, support biodiversity and strengthen agrarian communities. Through conscientious sourcing from sustainable agriculture, artisanal processing and strategic partnerships with retailers and manufacturers, we strive to advance the development of regenerative, carbon-negative food systems from the ground up.
Our solution
Pemla's solution for the protein transition is carbon-negative, protein-rich nut flours sourced from regenerative agroforestry. Our defatted nut flours are better than industry standard - sprouting removes antinutrients and increases nutrient bioavailability, while low-temperatures protect heat-sensitive proteins from denaturing, thereby increasing solubility and functionality. The biochar we make from waste shells, when applied as a soil amendment, can regenerate degraded lands into productive carbon sinks, making the EU's ambitious climate goals of GHG reduction and carbon-neutrality feasible without compromising food security. How we source our protein can help us eat our way to a greener future.
Our market
Our primary markets are conscientious consumers and manufacturers who want to leverage their purchasing power to shift food systems towards sustainability, without compromising on taste or nutrition. Our naturally sweet, protein-rich nut flours are great ingredients for healthy snacks, keto smoothies, gluten-free baking, vegan cheeses and meat analogues. Manufacturers looking to reduce their carbon footprint through insetting in their supply chain will also benefit from our offerings. Based in Tirana, Albania, Pemla currently serves eco-socially minded consumers, manufacturers and retailers with a preference for gourmet, local foods. To increase our impact, we aim to export to key markets in Europe.
About the team
Ana brings project management experience and the local knowledge and networks required to make things happen in Albania. Her background in European Studies provides insight into regional politics and sustainable development. Jeffrey brings technical experience from his background in Public Health, Environmental Science, Permaculture Design, and a MSc. in Organic Agriculture and Food Systems. Our drive is to nourish humanity, plant forests, and care for Mother Earth.